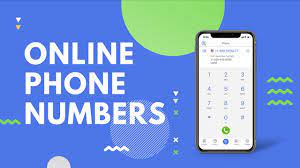 If you want to have a temp mobile number to avoid marketing calls, a fake number for verification, for a little more privacy with your primary number, then you can use a temp number app to get a fake mobile number. The use of these fake phone numbers is SMS verification or texting or call anyone. Disclosing your private number on social media can breach your privacy as these apps have complete control over observing each and every activity on your phone number.
The number is for a predetermined period, and it gets deactivated once that time is over. The apps are free as well as paid for getting the job done but choosing the paid option is preferable because of the safety of your activities. There are some apps that even provide the features of taking customers' requests for the choice of the number they want, which means you can use a custom number for the time being, and then you can erase it from your life as it never existed. You had any link associated with the number.
The fake phone number for verification has several benefits, including
The fake phone number for Google verification
The fake phone number for Instagram
The fake phone number for Snapchat
The fake phone number for Twitter
The fake phone number for Venmo
Here are some ways to get a fake temporary phone number:
Burner phone number online: The best phone app that works in Canada and us to have a second phone number. It offers voice, text, and voicemail too. It charges $4.99 a month for the number of your choice, and you can keep it for as long as you like. As the name suggests, you can burn a phone number with just one click and go for another one as per your need. The choice of numbers is unlimited and entirely safe for use. This is the most suitable app for having a temporary us phone number.
Free online phone number: If you don't want to pay anything and want a free temporary number for a short period. You can search for sites that provide free temp numbers either are a free trial, or some of them are completely free to use with some limitations imposed. If you like the services provided by the site, then you can even go for paid versions as and when you want. Some of the best free sites are Talkatone, textPlus, Dingtone, and Textnow. These sites provide a free valid phone number, but you have to be sure about the safety of your personal details as some of the sites might attack your privacy too.
CoverMe: The best secure and easy temp number app for the ones who like to play safe. The app offers some exciting features like military-grade encryption for calls, self-destructing texts, private file sharing, and a private vault to keep your data safe and sound. Even the calls made from the app don't appear in bills, and for the safety of users, there is a facility of decoy passwords along with the real ones. The only problem with the app is that it requires both parties to use the CoverMe app because of the encryption facility provided by the app. The app is paid, but the money invested is totally worth it.
Line2: this is a lifestyle-oriented service that provides a cloud phone number that is attached to your actual phone number. The app is for both business and personal purposes, which only works in Canada and the US. The app offers services like SMS, voice calls, and the ability to use the number on both mobile and PC. Under the plan of $8.30 per month, you get unlimited texts, 5000 minutes, a new temp number with LTE compatibility, a group calling and messaging, and international calls at cheaper rates. The app has only one problem: not having a highly secure or encrypted network to make the calls.
Google Voice: Google has also stepped into the game and provides a free-for-all unified communications facility. The app has both personal and professional uses, both offering a unique feature of setting up a single number to be used on all of the mobiles you have. You can access a single number to make calls or text to anyone for any of the linked mobiles. The app is free of cost and is the most viable way to get a new fake number. The downside of the app involves not being available outside the USA, and it might even retire from there too. But the app is doing its job really well, and as long as it is in the market, then you don't have to look for another app to get a free number if you are living in the US.
Wrapping Up
If you want to buy a phone number in the USA and don't want it to be called your primary number, then you have a variety of options to choose from. These ways are entirely legal, and some of them are free too. Although these apps are made with the same motive, each one has a unique feature that stands it apart from the rest of the apps. It depends on you to make the right choice and find a suitable number with the features and advantages you want along with it. Using these apps, you can buy a phone number online with just a few clicks. But you have to make sure that you are not using these numbers for any illegal activities, and if done so, you will be held entirely responsible for the cause.
You can use these numbers for receiving and making calls, texts, picture messages, any online verification code on social media, and even online calls. These disposable numbers can also help you in your business to keep the private and professional calls separate. You can use two different devices to have your personal time in peace by disposing of the fake number and reaching out for a new one with no issues at all.